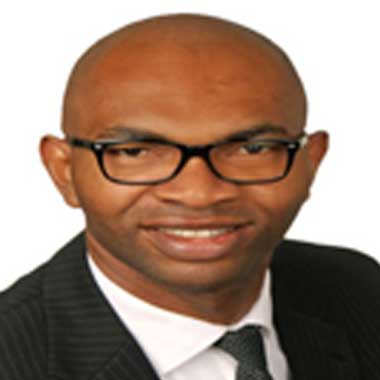 Stanley Uchenna Okoro, MSc. PhD., Senior Project Manager- Environmental Planning
Dr. Okoro is a Consultant/Researcher, enlisted as an energy efficiency expert with the German Development Bank (KFW Bank) and the Federal Office of Economics and Export Control (BAFA) Germany. He is a certified Project Manager by the International Project Management Association (IPMA Level D) and an associate of the Institute of Strategic Management of Nigeria. His substantial and responsible work experience cuts across continents on issues dealing with Sustainability, Sustainable Energy System Management and access.
Dr. Okoro served as Project Environmental Engineer for Califco Group, LLC on the 10 MW dual fuel (natural gas/diesel) fired turbine power plant for Abakaliki International Market and Ocho Udo City – and assisted in preparing the Feasibility Study for Califco Group, LLC on Phase II of the Ebonyi Califco power project a 610 MW Public-Private Partnership project. He specializes in sustainable energy systems and environmental sustainability. He has led as a Strategy Consultant on various Studies on Science-Based Targets for companies.
Dr. Stanley Uchenna Okoro studied Geology at the Federal University of Technology Owerri Imo State Nigeria. He completed his master's degree in integrated Climate System Sciences at the University of Hamburg Germany.
Dr. Okoro served as the Principal Investigator of the project "Modelling Environmental and Social Impacts of Bioenergy from Oil Palm Cultivation in Nigerian Niger Delta" funded through the University of Hamburg Merit fellowship, the Uebersee Club Hamburg and the Center for a Sustainable University at Universität Hamburg. On his Ph.D. Dissertation at the University of Hamburg Germany, He developed the first-ever state-level mathematical inter-temporal partial equilibrium Forest and Agricultural Sector Optimization Model for Nigeria.